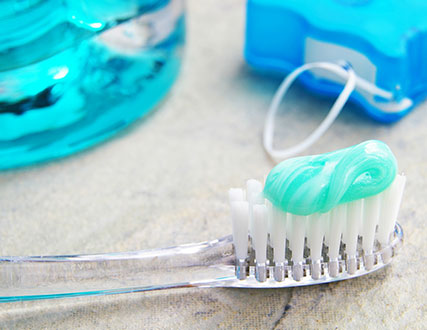 Our state-of-the-art technologies ensure accuracy, efficiency, and comfort. Our dental equipment is safe, effective, and well-maintained. Some of our dental technologies include those listed below:
Digital X-Rays
Our advanced digital x-rays magnify and enhance your teeth for better diagnosis and treatment. This technology allows us to take images of your teeth and display them on a computer screen quickly and easily.
With digital x-rays, we can view your teeth and surrounding structures with remarkable accuracy.  These images provide the information we need to plan your dental treatment.
Digital x-rays require much less radiation than traditional film x-rays. Digital x-rays are a safe and effective dental technology.
Panoramic X-Ray
A Panoramic x-ray machine rotates around your entire head to take a 360-degree view of your teeth, sinuses, and the bone structure of your head and jaws. This provides a more complete image than standard x-rays. Panoramic x-ray imagery is a valuable resource for Dr. Hebdon to use in diagnosis and treatment planning.
Intra-oral Camera
The intra-oral camera is about the size and shape of a pen. It is used to record images of your teeth, gums, mouth, and tongue from inside your mouth. Due to its small size and sleek design, it is comfortable, easy to use, and able to view a wide range of angles. The intra-oral camera is a safe and effective tool that can be used with patients of every age.
The intra-oral camera is a highly valuable resource for both diagnosis and treatment planning. Each time we use the intra-oral camera, a new disposable cover is employed. This ensures your health and safety at all times. After your exam, images captured by the intra-oral camera may be digitally stored, printed out, or deleted.
Cavitron
The Cavitron is a handheld device used in periodontal deep cleaning. While scaling can be completed by hand, the Cavitron uses ultrasonic technology to remove calculus from teeth and gums quickly, gently and effectively.
With the Cavitron, patients enjoy a more comfortable experience and time spent scaling and polishing is decreased.
Rotary Endodontics Handpiece
A rotary endodontics handpiece is a tool designed to be used in root canal therapy. By using this handpiece, we can complete the treatment gently and efficiently. This allows you to have a quicker and more comfortable treatment experience.
ClearCorrect
Dr. Hebdon and our dental team are pleased to provide ClearCorrect orthodontic treatments to both new and existing patients of Kaukauna Family Dentistry. If you have crowded, gapped, or misaligned teeth you may be able to achieve a healthy, beautiful smile using this non-invasive, aesthetic straightening option.
For patients who have seen or heard about the Invisalign® clear aligner system, ClearCorrect is just as effective and works in a similar fashion to straighten your teeth. However, ClearCorrect aligners are fabricated solely in the United States and are generally available at a lower cost to you.
Traditional orthodontic treatments often include braces, with unattractive metal brackets and bulky silver wires. However, ClearCorrect is a clear, removable aligner that is worn over the teeth for at least 22 hours each day. They can be removed to allow you to eat, brush, and floss normally during your orthodontic treatment. ClearCorrect is a comfortable, convenient, and easy to use solution for straightening your teeth.
ClearCorrect provides other substantial health benefits in addition to straightening teeth. Teeth that are crowded, gapped, or misaligned can be more difficult to keep properly cleaned and flossed. Over time, this can lead to a higher rate of tooth decay. Crowded and misaligned teeth are also more prone to issues like cracking and wearing over time due to improper occlusion (bite). Straightening your teeth with ClearCorrect can protect against these issues. Additionally, misaligned teeth are more likely to develop periodontal (gum) issues. ClearCorrect can help keep gums firm around the teeth, protecting against bacterial infections that can lead to periodontal disease.
The ClearCorrect system is easy and convenient to use. First, you will have a consultation with Dr. Hebdon. We will review your oral health needs and determine if you are a good candidate for using ClearCorrect to straighten your smile. Next, a 3D model is created of your teeth. This model is used to design the steps of your individualized treatment plan based on your unique straightening needs. With this model, you will be able to see what your teeth will look like after treatment even before the treatment has begun. ClearCorrect aligners are custom-fabricated for your teeth. About every two to four weeks, you will change to a new aligner, slightly straighter than the one before.
By choosing ClearCorrect to straighten your teeth, you can avoid many of the issues commonly associated with traditional braces. ClearCorrect patients are much less prone to experiencing pain, discomfort, or mouth sores than patients with traditional metal braces. ClearCorrect also allows you to remove your aligners to allow proper brushing and flossing, leading to a reduced rate of plaque buildup and tooth decay.
At Kaukauna Family Dentistry, we can help you achieve straight teeth and a beautiful, healthy smile with ClearCorrect. For more information or to schedule a consultation, contact our office.